Tussionex Pennkinetic Extended Release Coupon
Simply bring the coupon below to the pharmacy, and save on Tussionex pennkinetic extended release at CVS, Walgreens, Walmart, Safeway, Albertsons, Rite Aid, Target, Kroger, and many other drug stores! These coupons are free and can be used to save up to 90% on all medications.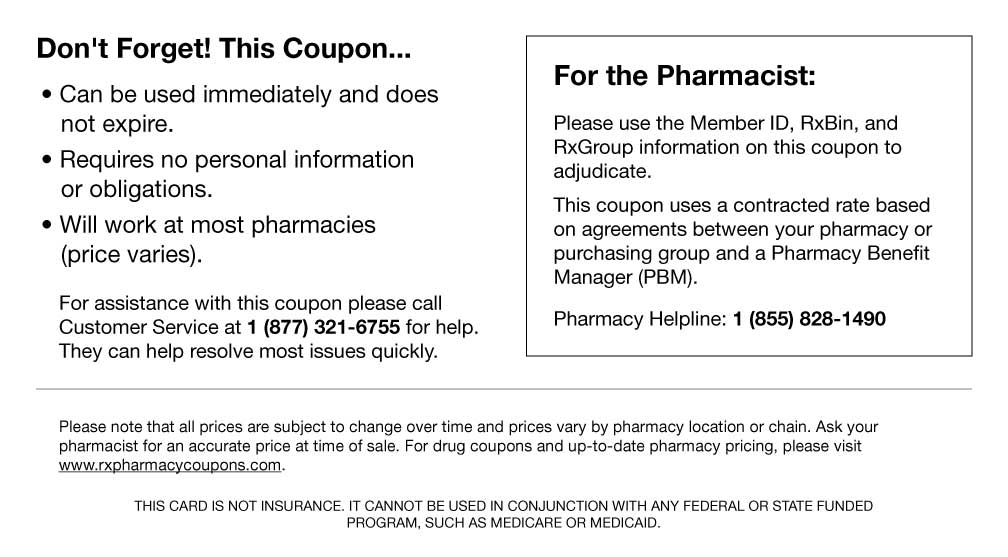 Use our Medication Pricing tool to find additional pharmacies and to search for other prescriptions.

Medication Pricing
Discounted Prices for: Tussionex Pennkinetic Extended Release 10-8/5ML Suspension Extended Release — Qty: 240.0
Pharmacies near ZIP code 20149

| | | |
| --- | --- | --- |
| | Pharmacy | Price with Coupon |
| | Giant Pharmacy | $334.00 |
| | Food Lion Pharmacy | $334.00 |
| | Safeway Pharmacy | $348.66 |
| | Harris Teeter Pharmacy | $348.91 |
| | CVS Pharmacy | $350.83 |
| | Walgreens Pharmacy | $361.59 |
| | Rite Aid Pharmacy | $361.59 |